The Financial Forecast Center™
Objective. Accurate. Reliable.
Welcome to the Financial Forecast Center
The Financial Forecast Center is your trusted source of financial and economic forecasts since 1997. FFC produces both short-term and long-term projections of many indicators such as stock market indexes, interest rates, currency exchange rates and commodity prices.
If you want to see a complete list of all forecasts produced by FFC, click here. Or, you can select specific topics from the menu above.
Popular Forecasts
Help Us Help You
If you find this website useful and informative, please bookmark us and check back often. Also, please tell your friends, family and co-workers.
S&P 500 Forecast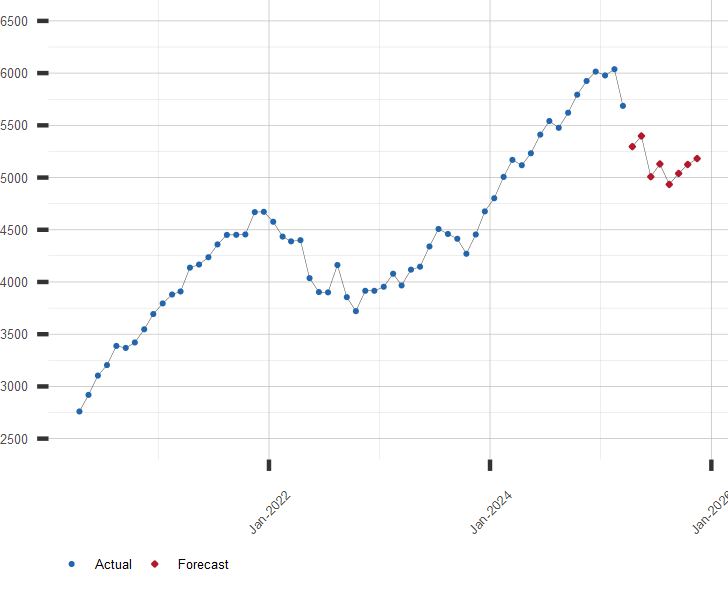 EUR/USD Forecast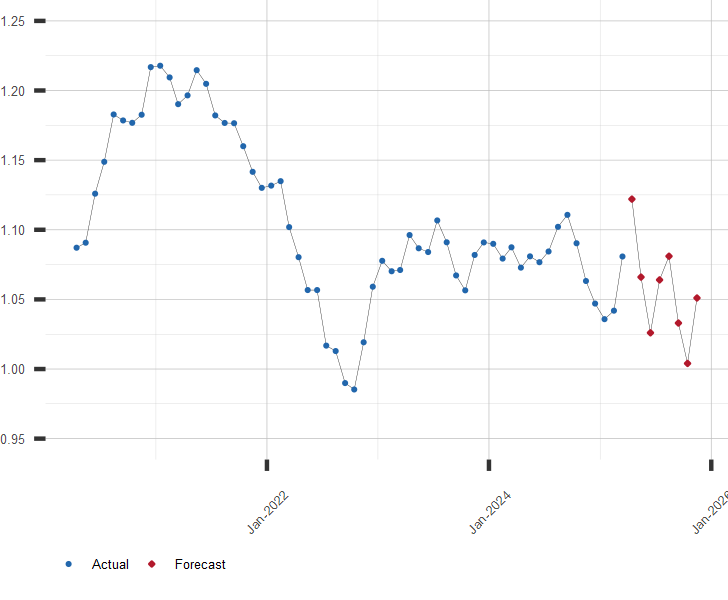 Gold Price Forecast, USD/t oz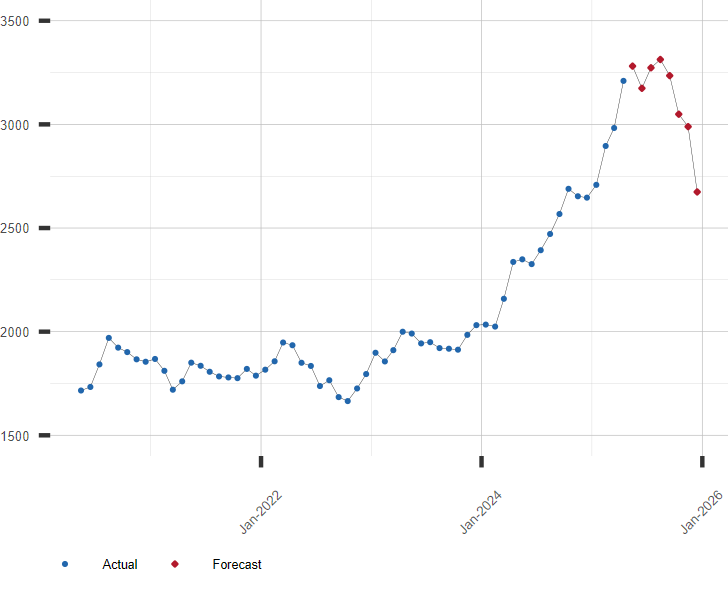 WTI Oil Price Forecast, USD/BBL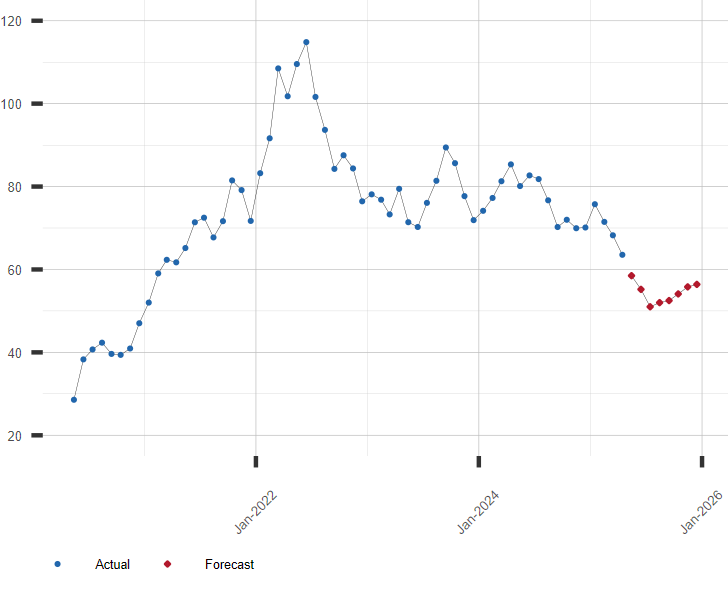 U.S. 10 Year Treasury Rate, %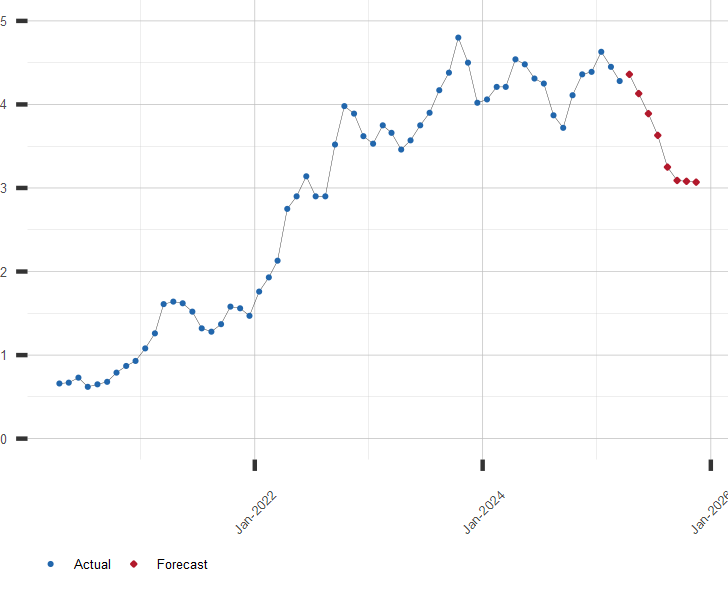 Current Economic Indicators
July 23, 2021
Indicator
Value
S&P 500
4411.79
U.S. GDP Growth, YoY %
0.40
U.S. Inflation Rate, %
5.39
Gold Price, $/oz-t
1802.20
Crude Oil Futures, $/bbl
72.17
U.S. 10 Year Treasury, %
1.30