The Financial Forecast Center™
Objective. Accurate. Independent.
Welcome to the Financial Forecast Center!
The Financial Forecast Center is a site that specializes in the prediction of many economic and financial series. These series include stock market indexes, interest rates, currency exchange rates and commodity prices.
To start, select from one of the general topics across the upper menu bar. Or, you can select certain specific forecast pages from the side menu.
If you want to see a complete list of all forecasts produced by FFC, click here.
Latest Forecast Updates
December 09
December 07
December 06
December 05
December 01
November 30
Popular Forecasts
S&P 500 Forecast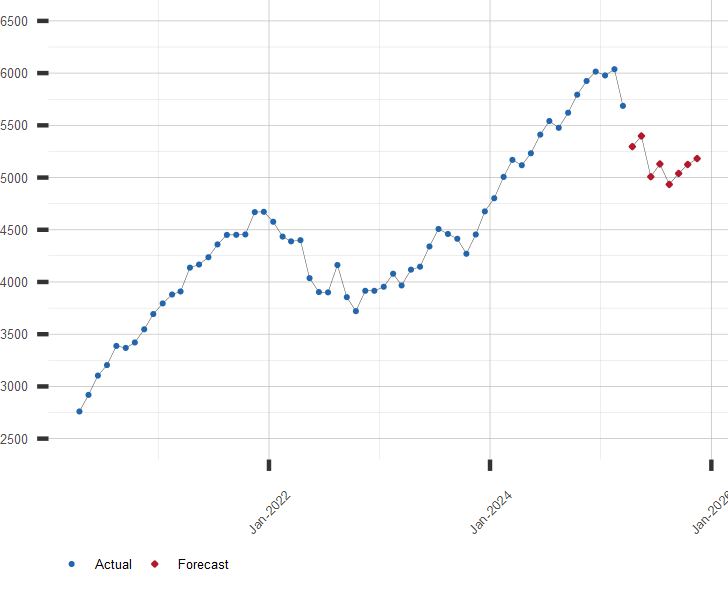 EUR/USD Forecast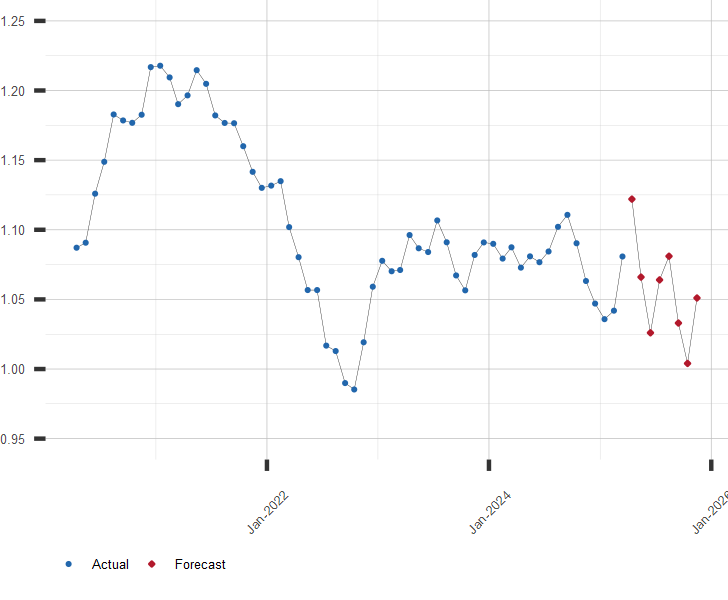 Gold Price Forecast, USD/t oz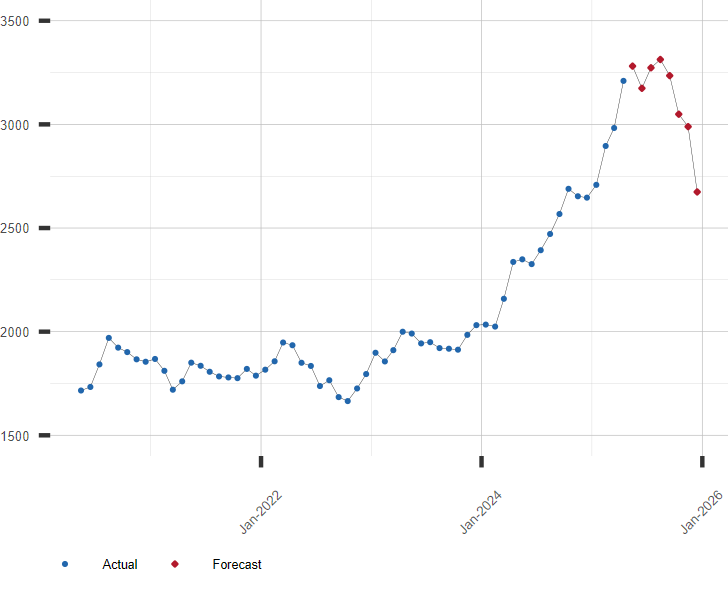 WTI Oil Price Forecast, USD/BBL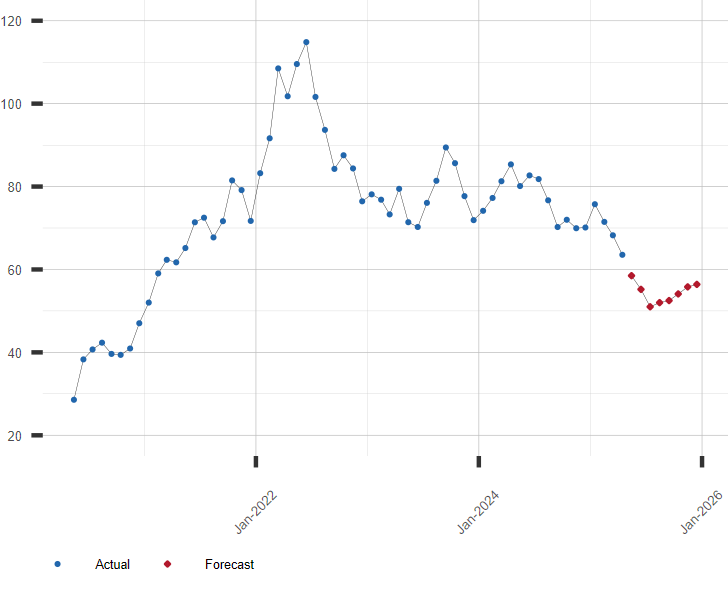 Current Economic Indicators
December 10, 2019
Indicator
Value
S&P 500
3132.52
U.S. GDP Growth, %
2.08
U.S. Inflation Rate, %
1.76
Gold Price, $/oz t
1464.00
Crude Oil Futures, $/bbl
59.09
U.S. 10 Year Treasury, %
1.85